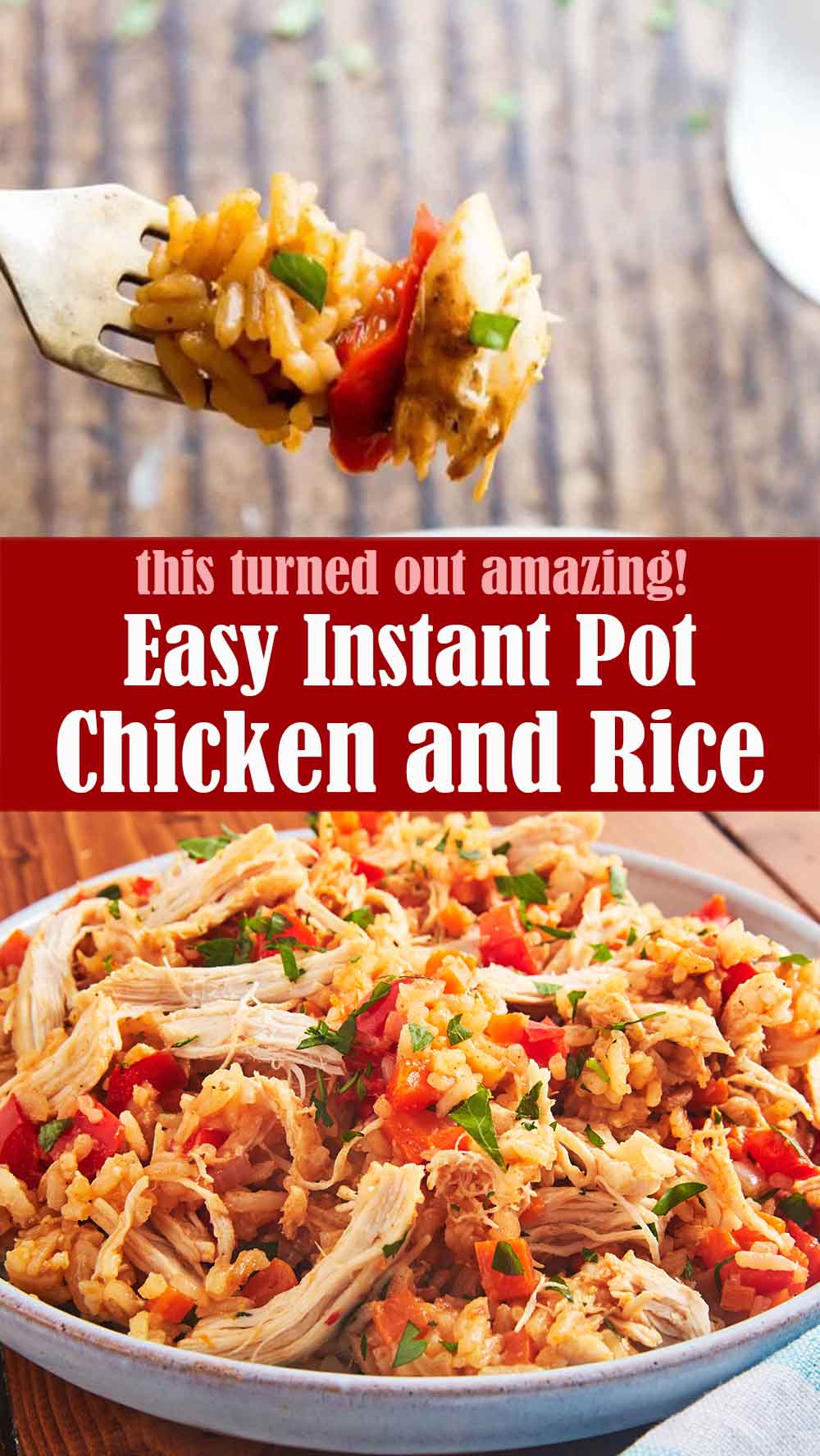 This Instant Pot Chicken and Rice is a super easy and quick way to make. Perfect for busy weeknights and leftovers make amazing lunches. The rice is the perfect texture and the chicken is insanely tender. This is the meal we cook in the Instant Pot the most often.
Ingredients:
1 tbsp. extra-virgin olive oil
1/2 yellow onion, chopped
2 cloves garlic, minced
1 tsp. dried oregano
1 tsp. smoked paprika
1 c. white rice
Kosher salt
Freshly ground black pepper
1 1/4 c. low-sodium chicken broth or water
2 medium carrots, diced
1 red bell pepper, chopped
3 boneless skinless chicken breasts
Freshly chopped parsley, for garnish
Click Here For Step-By-Step Instructions
Let us know if you liked this recipe. Try the other recipe categories as well!