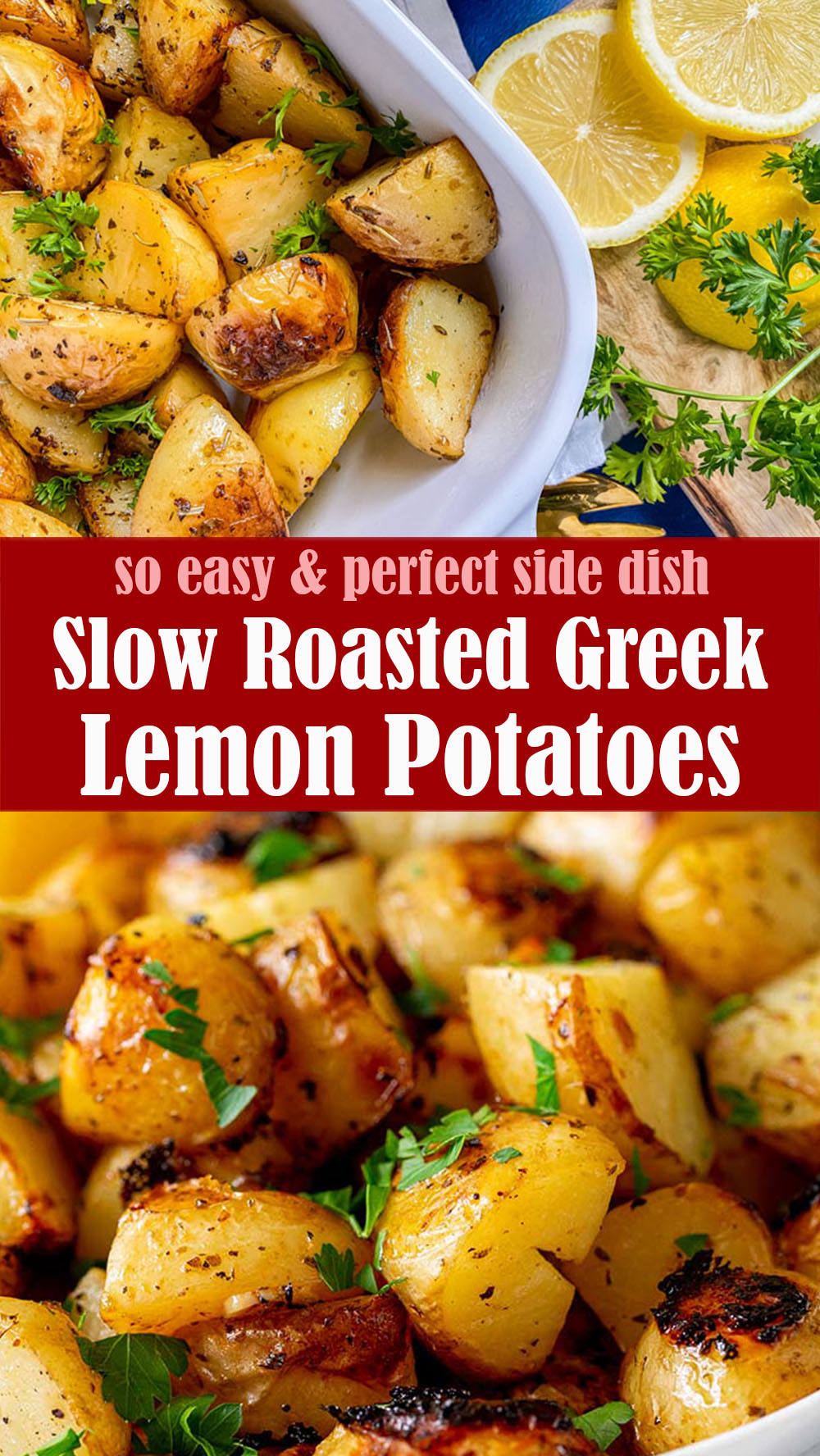 These Greek Lemon Potatoes are slow cooked until they are soft with irresistibly crispy edges. These delicious roasted potatoes are so easy to throw together in just a few simple steps. They are the perfect side dish for so many meals. This is a true authentic greek recipe where the potatoes are cooked in a mixture of broth, extra virgin olive oil, lemon juice, garlic, and oregano.
Ingredients:
2.6 lb potatoes
¼ cup olive oil
½ cup lemon juice
1 cup broth – vegetable/chicken
1 tablespoon lemon zest
8 garlic cloves – peeled and thickly sliced
½ tablespoon dried oregano
1 teaspoon salt
Click Here For Step-By-Step Instructions
Let us know if you liked this recipe. Try the other recipe categories as well!