Recipe for a super tasty low carb chocolate pudding.
Ingredients:
100g dark chocolate (best over 80% cocoa content)
2 eggs
50 g sugar substitute (eg Xucker)
1 vanilla pod
150 ml of coconut milk
2 tablespoons protein powder chocolate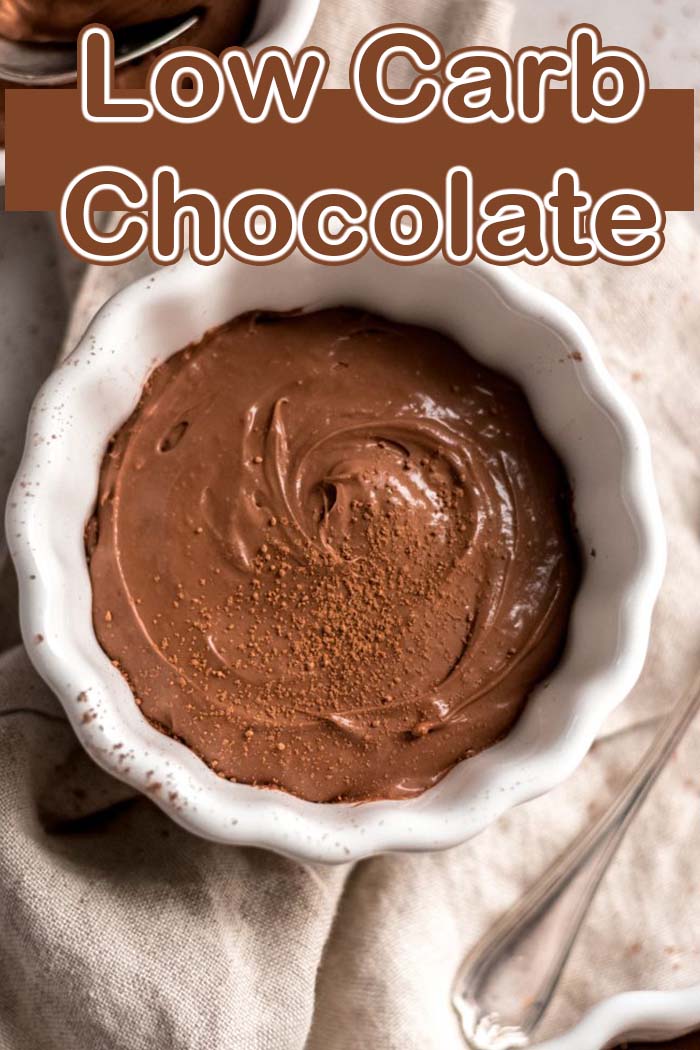 And that's how easy it is:
First chop the chocolate and let it melt over hot water. Then
allow to cool briefly .
Then separate the eggs and beat the egg whites with the sugar substitute. The
vanilla bean scratch and add to the egg yolk.
Mix egg yolks with coconut milk and egg white powder and add the chocolate. Fold in the egg whites.
Put the mass in glasses and refrigerate overnight.
If you like the recipe, please share it.