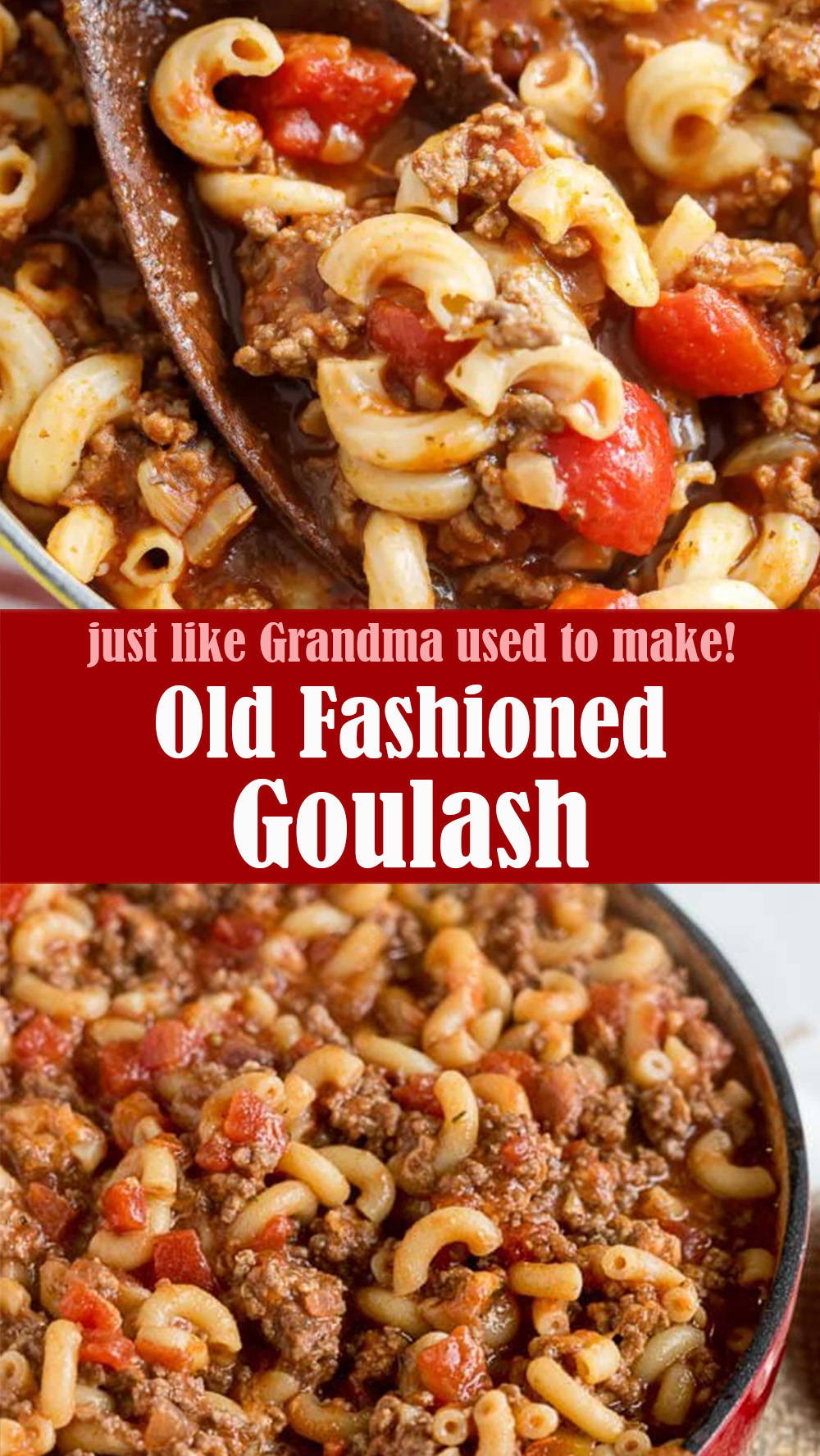 Just like Grandma used to make! This Old fashioned goulash is an hearty recipe that the entire family can enjoy any night of the week. This is the most favorite meal to prepare with easy and simply recipe.
INGREDIENTS
2 pounds lean ground beef
2 large yellow onions, chopped
4 cloves garlic, chopped
2 cups water
1 cup beef broth
Two 15-ounce cans tomato sauce
Two 15-ounce cans diced tomatoes
1 tablespoon Italian seasoning
1 tablespoon oregano
3 bay leaves
2 tablespoons Worcestershire sauce
½ teaspoon salt
½ teaspoon garlic powder
½ teaspoon pepper
2 cups elbow macaroni, uncooked
1 cup shredded cheddar cheese
Click Here For Step-By-Step Instructions
Let us know if you liked this recipe. Try the other recipe categories as well!