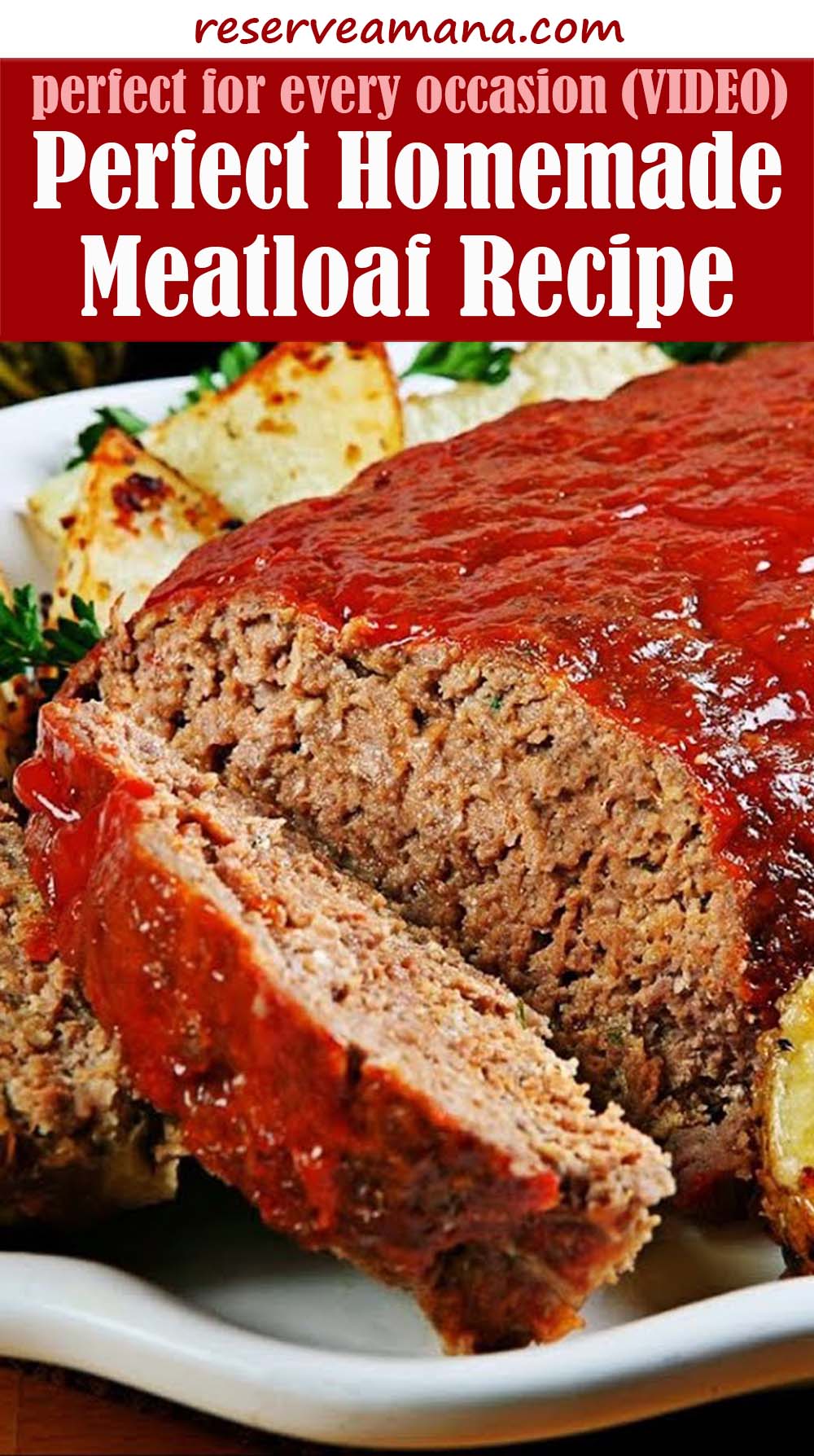 How to make the perfect Meatloaf just got simple with this delicious homemade meatloaf recipe. I love meatloaf because its a great comfort food for any season. A good meatloaf recipe like this is perfect for every occasion, and it makes every one happy.
Ingredients:
1 large onion, chopped
4 cloves garlic, minced
salt
2 Tbsp fresh thyme
3 slices sandwich bread, chopped
½ cup whole milk
2 lb ground beef, 85 percent lean
2 large eggs
3 Tbsp Worcestershire sauce
1 Tbsp soy sauce
2 Tbsp Dijon mustard
½ cup ketchup
2Tbs freshly chopped parsely
salt and pepper to taste
for the red sauce:
2 Tbsp tomato paste
½ cup ketchup
1 Tbsp molasses
Click Here For Step-By-Step Instructions
Perfect Homemade Meatloaf Recipe VIDEO
Via Cooking With Claudia youtub channel
Let us know if you liked this recipe. Try the other recipe categories as well!