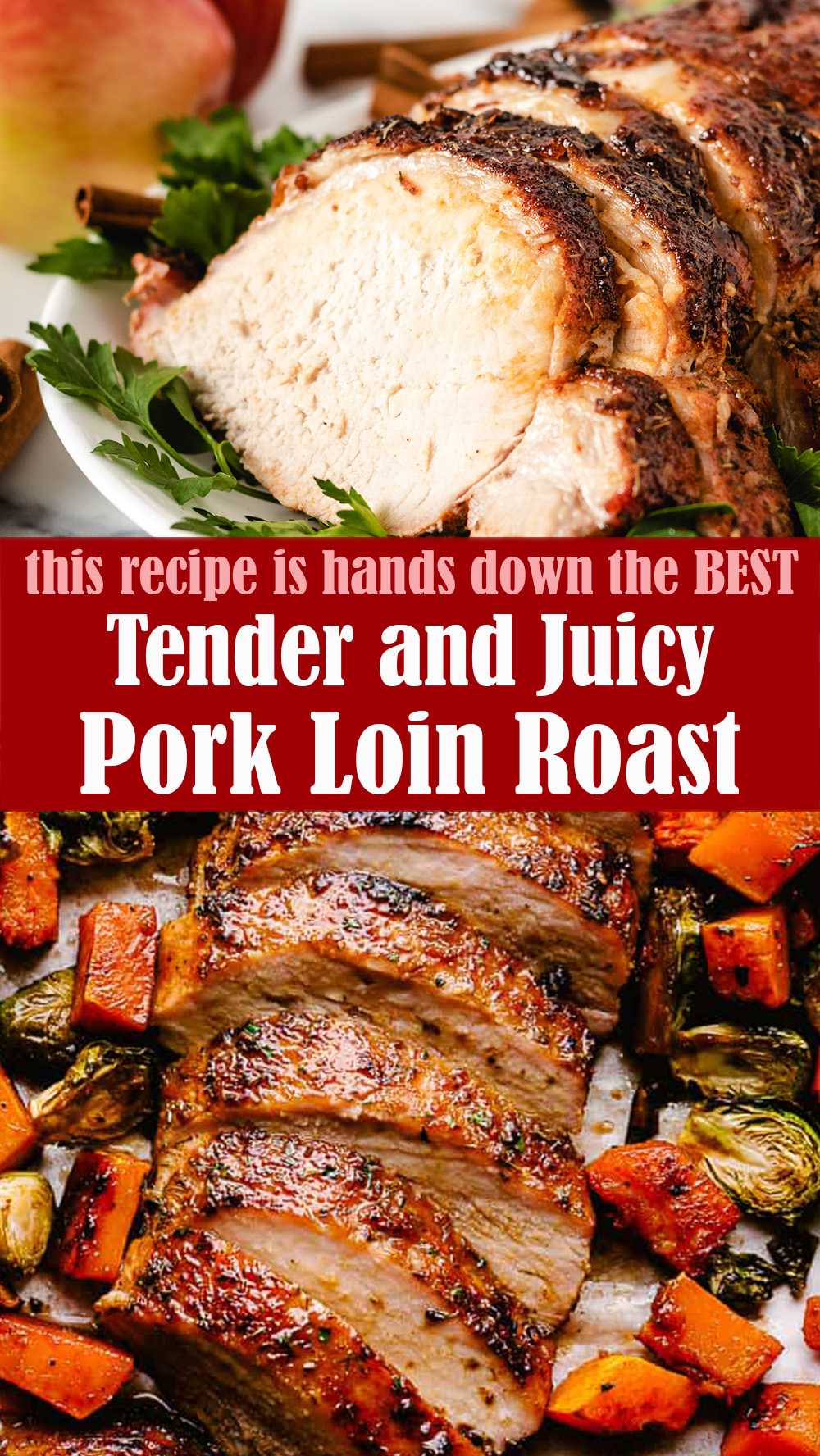 This Tender and Juicy Pork Loin Roast is an easy Main Dish recipes are perfect for busy weeknights. Just rub with spices, smother with glaze, and roast until done! And then it's finished with a delicious, simple gravy for extra flavor.
Ingredients:
For the pork loin:
3- pound pork loin
1 tablespoon olive oil
For the spice rub:
1 teaspoon sweet paprika
1 teaspoon garlic powder
1/2 teaspoon onion powder
1/2 teaspoon dried thyme
1/2 teaspoon dried rosemary
salt and fresh ground pepper, to taste
For the honey garlic glaze:
4 cloves garlic, minced
1/4 cup honey
3 tablespoons low-sodium gluten free soy sauce
1 tablespoon dijon mustard
1 tablespoon olive oil
For the vegetables:
1 tablespoon olive oil
1 pound brussels sprouts, cut in half
1 pound butternut squash, peeled, seeds cleaned out, and cut into 1-inch cubes (you can also buy pre-cut butternut squash)
Click Here For Step-By-Step Instructions
Let us know if you liked this recipe. Try the other recipe categories as well!