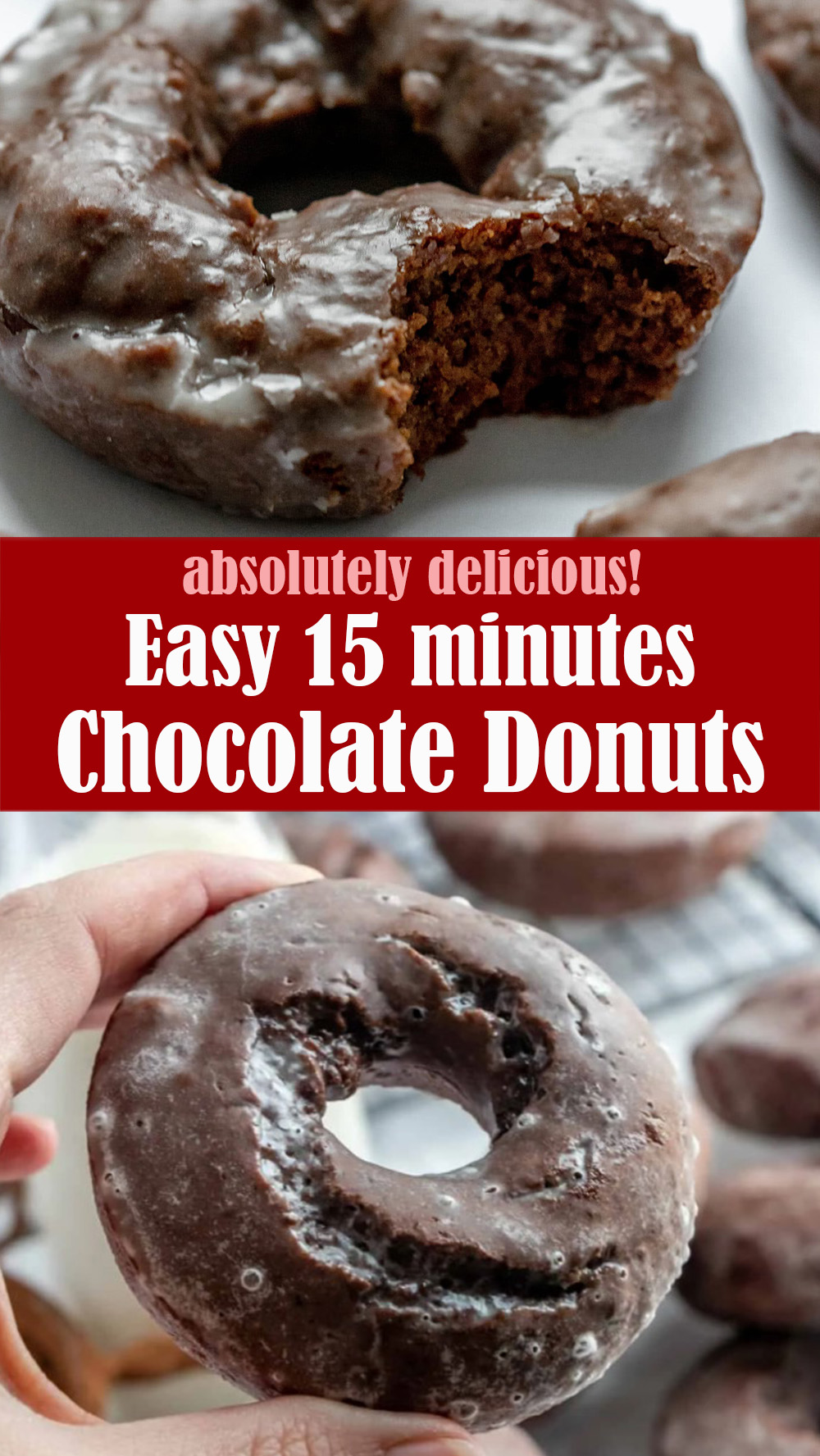 Chocolate Donuts will satisfy your sweet tooth and chocolate craving. These Chocolate Donuts are ready in under 20 minutes, glazed to perfection and are absolutely delicious.
Ingredients:
1 1/2 cups all-purpose flour
1/2 cup cocoa powder
2 tsp baking powder
1/2 tsp salt
1/2 cup granulated sugar
2 eggs
1/2 cup sour cream
6 Tbs milk
2 Tbs butter melted
2 tsp vanilla extract
GLAZE:
1 1/2 cup powdered sugar
4 Tbs milk
1-2 tsp vanilla extract
Click Here For Step-By-Step Instructions
Let us know if you liked this recipe. Try the other recipe categories as well!