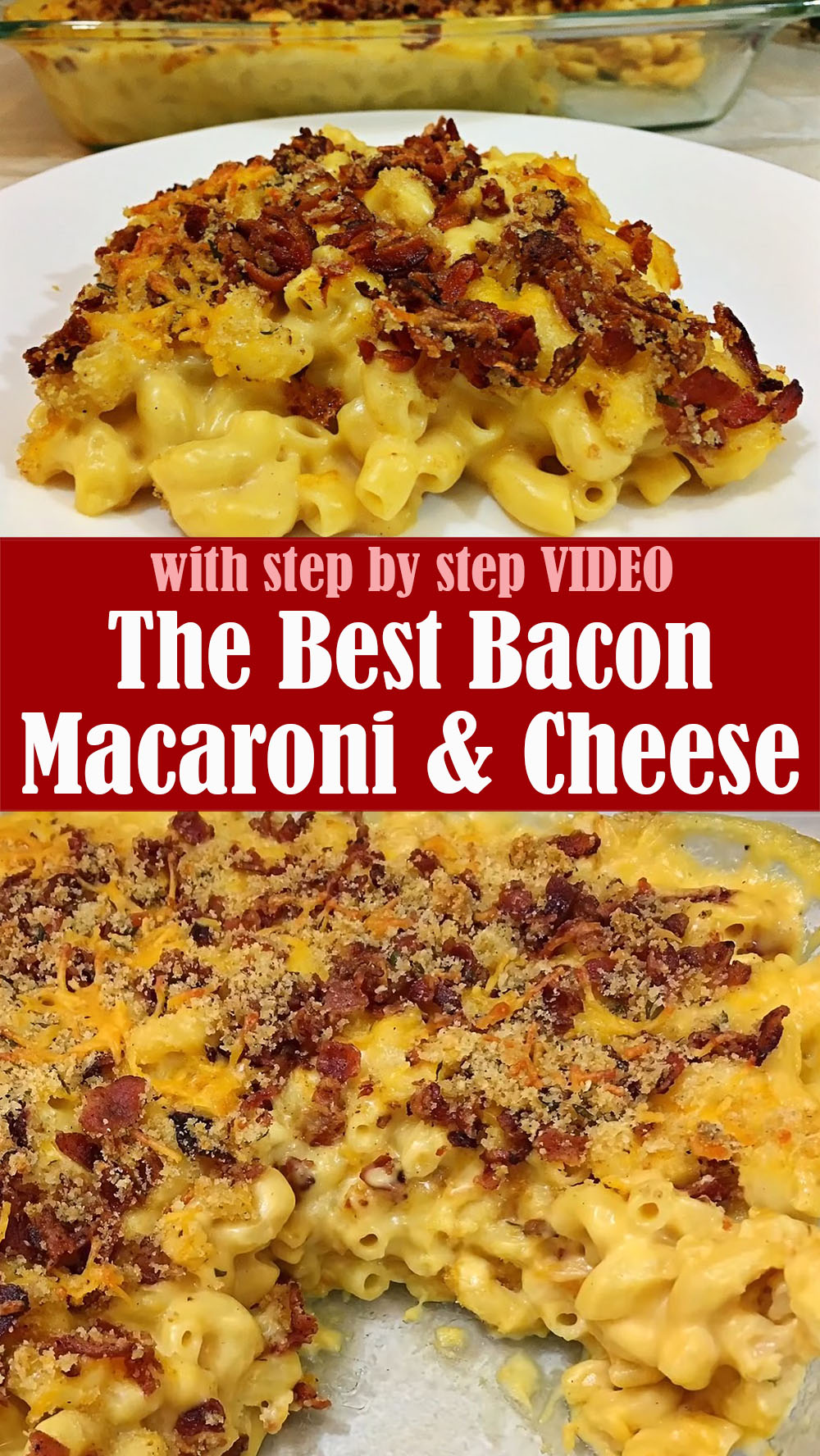 Tasty Homemade Macaroni and Cheese Recipe – How to make the best Easy Baked Mac and cheese just got simple with this easy and delicious recipe. There is nothing quite like the comfort of macaroni and cheese (mac and cheese). Enhance it with the flavor of bacon and a combination of cheese to bring out all the deliciousness in macaroni and cheese. This easy baked macaroni and cheese (Mac and cheese) has a combination of crunchiness and creaminess. The toasted crumbs on top have a cheesy crispness, and the pasta beneath is creamy and rich. Its a very kid friendly macaroni and cheese as well !
Ingredients
16 ounce elbow macaroni
4 cups milk
8 tablespoons (1 stick) unsalted butter
1/3 cup all-purpose flour
1 cup gouda cheese
1 cup velveeta cheese
1 and half cup cheddar cheese ( leave some for topping)
1/2 teaspoon white pepper
1/2 cup white bread crumbs mixed in 2 tablespoon butter
1/2 cup bacon bits
salt
Click Here For Step-By-Step Instructions
The Best Bacon Macaroni and Cheese Video
If you enjoy this video, please subscribe to Cooking With Claudia channel.. Thanks
Let us know if you liked this recipe. Try the other recipe categories as well!