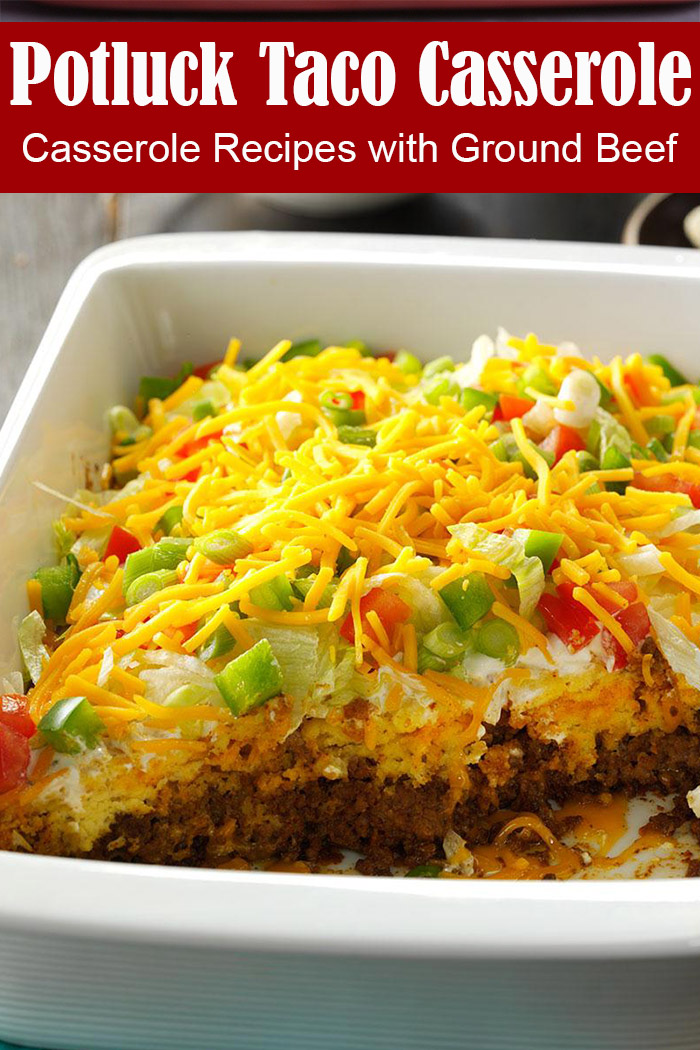 Ingredients
2 pounds ground beef
2 envelopes taco seasoning
4 large eggs
3/4 cup 2% milk
1-1/4 cups biscuit/baking mix
Dash pepper
1/2 cup sour cream
2 to 3 cups chopped lettuce
3/4 cup chopped tomato
1/4 cup chopped green pepper
2 green onions, chopped
2 cups shredded cheddar cheese
Tips
"Migas" means "crumbs" in Spanish. For a migas twist, swap a cup of torn tortillas or coarsely crushed tortilla chips for the biscuit mix. Then bake till set (it may take a little longer).
For individual portions that kids will love, bake in greased muffin cups until golden brown, 15-20 minutes.
Nutrition Facts
1 serving: 472 calories, 27g fat (14g saturated fat), 205mg cholesterol, 1360mg sodium, 24g carbohydrate (3g sugars, 1g fiber), 32g protein.