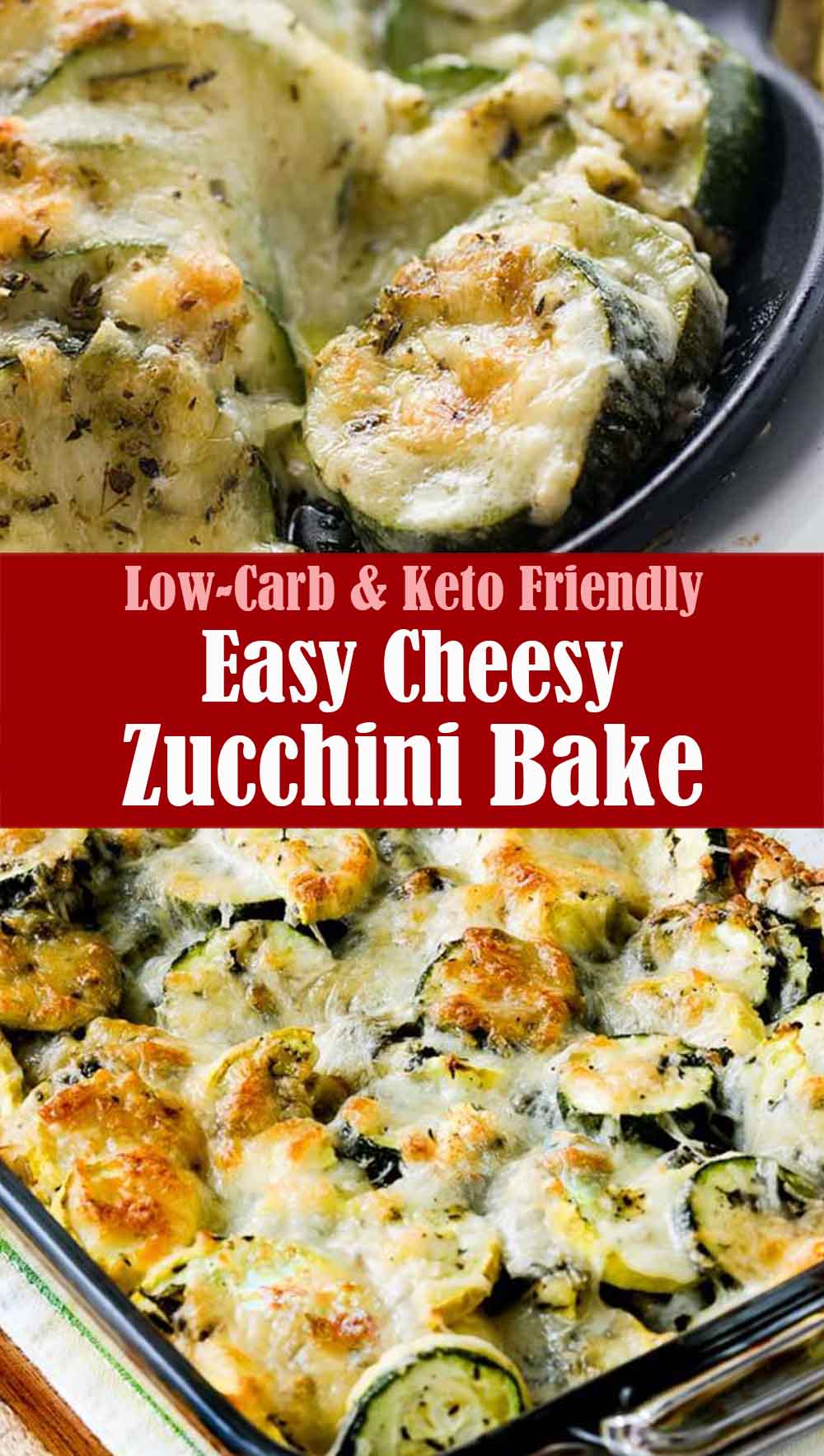 This Easy Cheesy Zucchini Bake has become a staple in our house! It is the perfect breakfast dish, and it's completely perfect for both adults and kids alike. Healthy, easy, low carb, gluten free, and it only takes about 15 minutes to prepare!
prep time: 15 mins
cook time: 45 mins
total time: 1 hr
yield: 6 servings
Ingredients
2 medium zucchini, cut in slices or half-moon slices
2 medium yellow squash, cut in slices or half-moon slices
4 T chopped fresh basil (more or less, depending on how much you like the flavor of basil)
2 T thinly sliced green onion
1/2 tsp. dried thyme
3/4 tsp. garlic powder
1 cup grated mozzarella cheese (see notes)
1/2 cup coarsely grated Parmesan, plus a little more for the top if desired
salt and fresh ground black pepper to taste
Let us know if you liked this recipe. Try the other recipe categories as well!