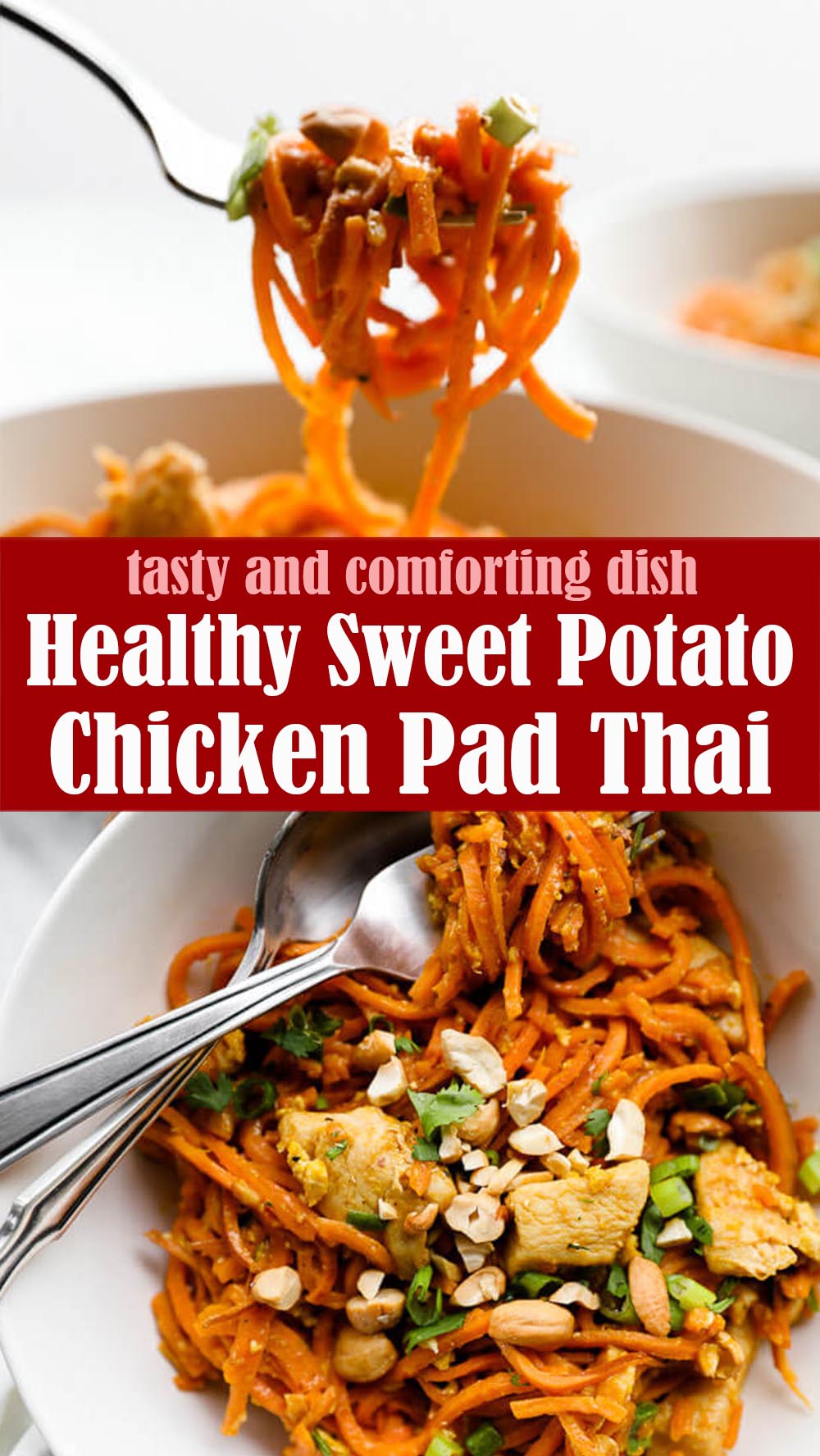 This Healthy Sweet Potato Chicken Pad Thai uses sweet potato noodles, chicken, veggies, and a delicious healthy pad Thai sauce. You will love how tasty and comforting this dish is.
Ingredients:
1.5 lbs chicken breasts, cut into small cubes (about 3 breasts)
1 shallot, diced
3 cloves garlic, minced
3 green onions, diced
1/4 cup cilantro, diced
1/2 cup cashews, chopped
3 sweet potatoes, spiralized into noodles
3 tbsp sesame oil, divided
2 eggs
Salt and pepper
FOR THE SAUCE:
1/4 cup cashew butter
1/4 cup coconut aminos (see recipe notes)
1 tbsp fish sauce
1 tbsp white vinegar
1 lime juice of
Click Here For Step-By-Step Instructions
Let us know if you liked this recipe. Try the other recipe categories as well!