The most popular Melt-in-your-mouth Prime Rib Recipe. This recipe is special for you who are looking for an easy and tasty Prime Rib Recipe. It means you're awesome enough to realize a Prime Rib Roast is the way to go for your holiday meal.
Prep Time : 4 hours
Cook Time : 3 hours
Servings : 1 Roast
Also try other dinner recipe : Casserole Recipes with Ground Beef – Yummy Baked Spaghetti
1

2-6 Bone

Prime Rib Roast

(Boned and Tied)

3

tbsp

olive oil

3-4

clove

garlic

(Sliced or Minced)
1

tbsp

Dried Thyme

1

tbsp

Dried Rosemary

1

tbsp

Black Pepper

1

tbsp

Onion Powder

1

tbsp

Garlic Powder

2

tbsp

Kosher Salt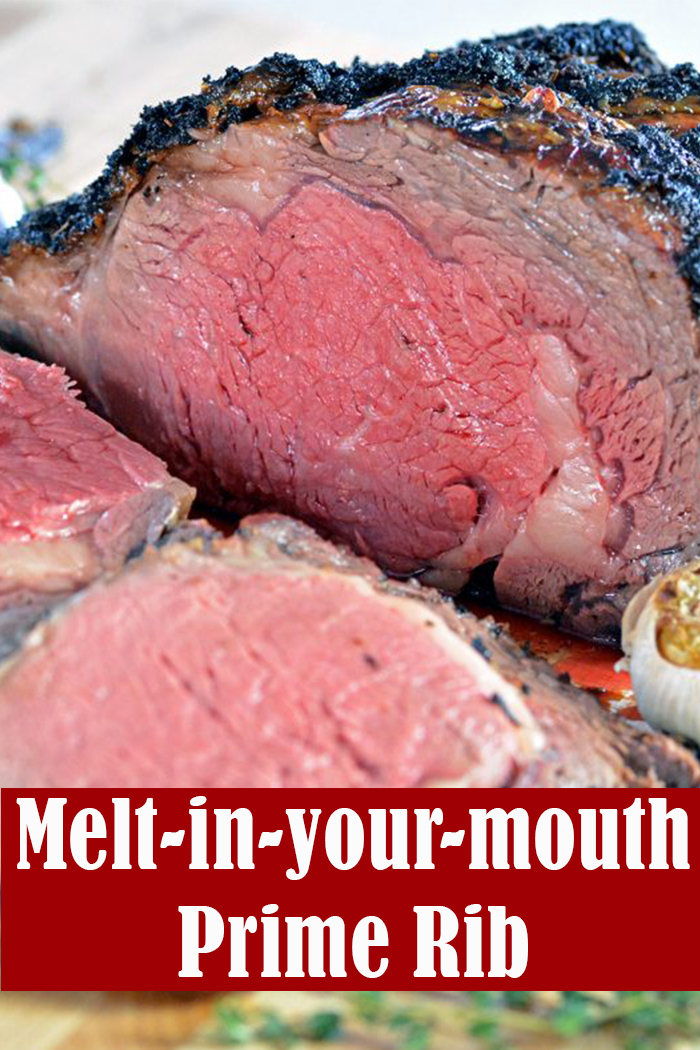 Read more our recipe : Easy Slow Cooker Taco Pasta
Resting – your roast will increase in temperature the longer it rests. If you plan on resting your rib for 20-25 minutes, to cook other items, only cook your roast to 115 degrees. Your roast will rise in temperature to approx. 135 degrees after a 20 minute rest period.