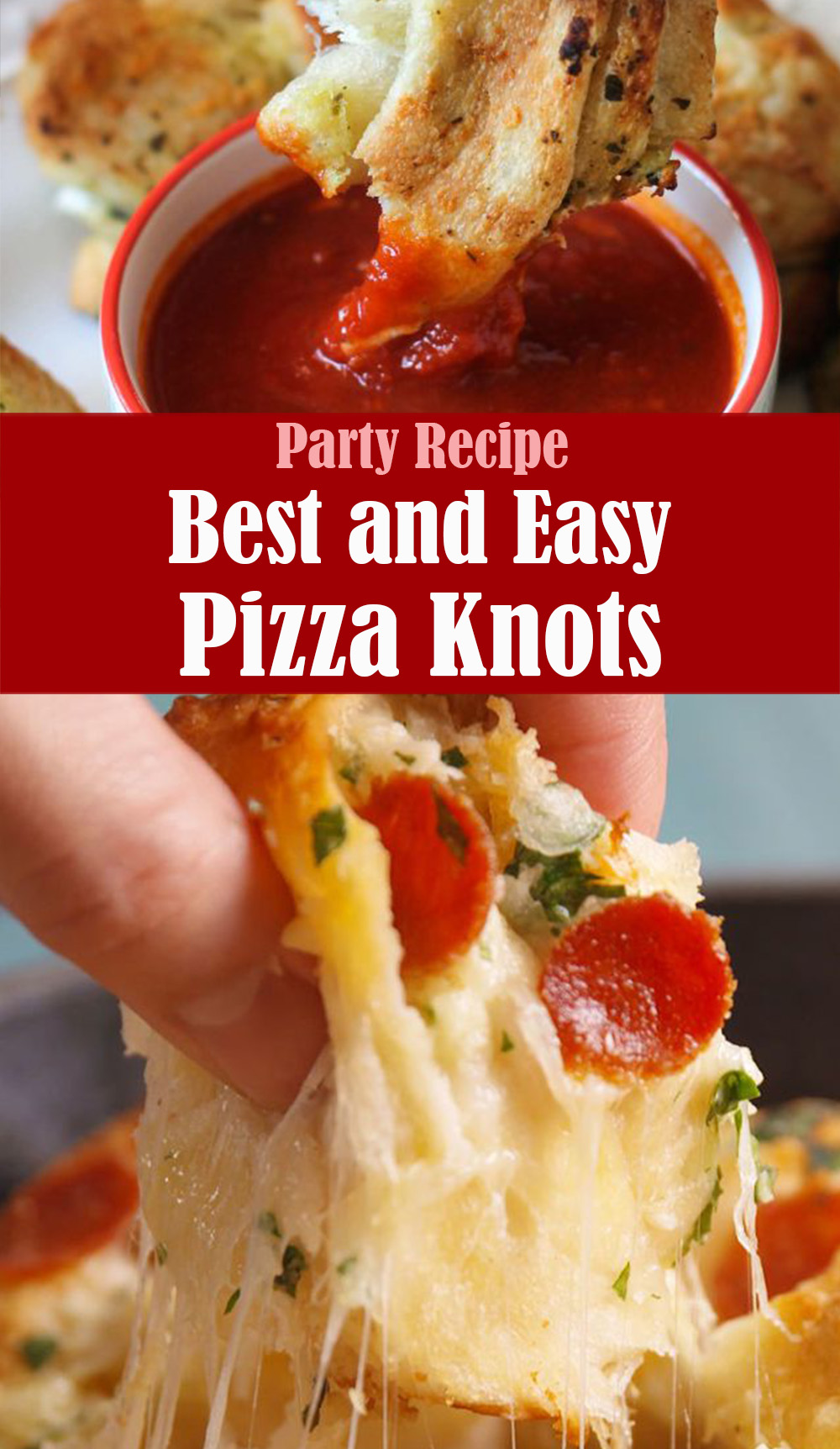 You can't say no to this delicious pizza garlic knots stuffed with mozzarella and pepperoni. Perfect meal for your party!
Yields : 8-10
Prep time : 20 minutes
Total time : 40 minutes
INGREDIENTS
2 tbsp. melted butter
1/4 c. extra-virgin olive oil
2 cloves garlic, minced
2 tbsp. chopped parsley
1/2 c. finely grated Parmesan
1/2 tsp. kosher salt
1 can refrigerated biscuit dough
2/3 c. shredded mozzarella
1/2 c. mini pepperoni
Marinara, warmed, for serving
Click Here For Step-By-Step Instructions
If you like the recipe, please share it.