Learn how to cook bacon in an air fryer! Enjoy crisp and evenly cooked bacon in 11 minutes with the easiest cleanup. You may never make it any other way again because it is seriously the best!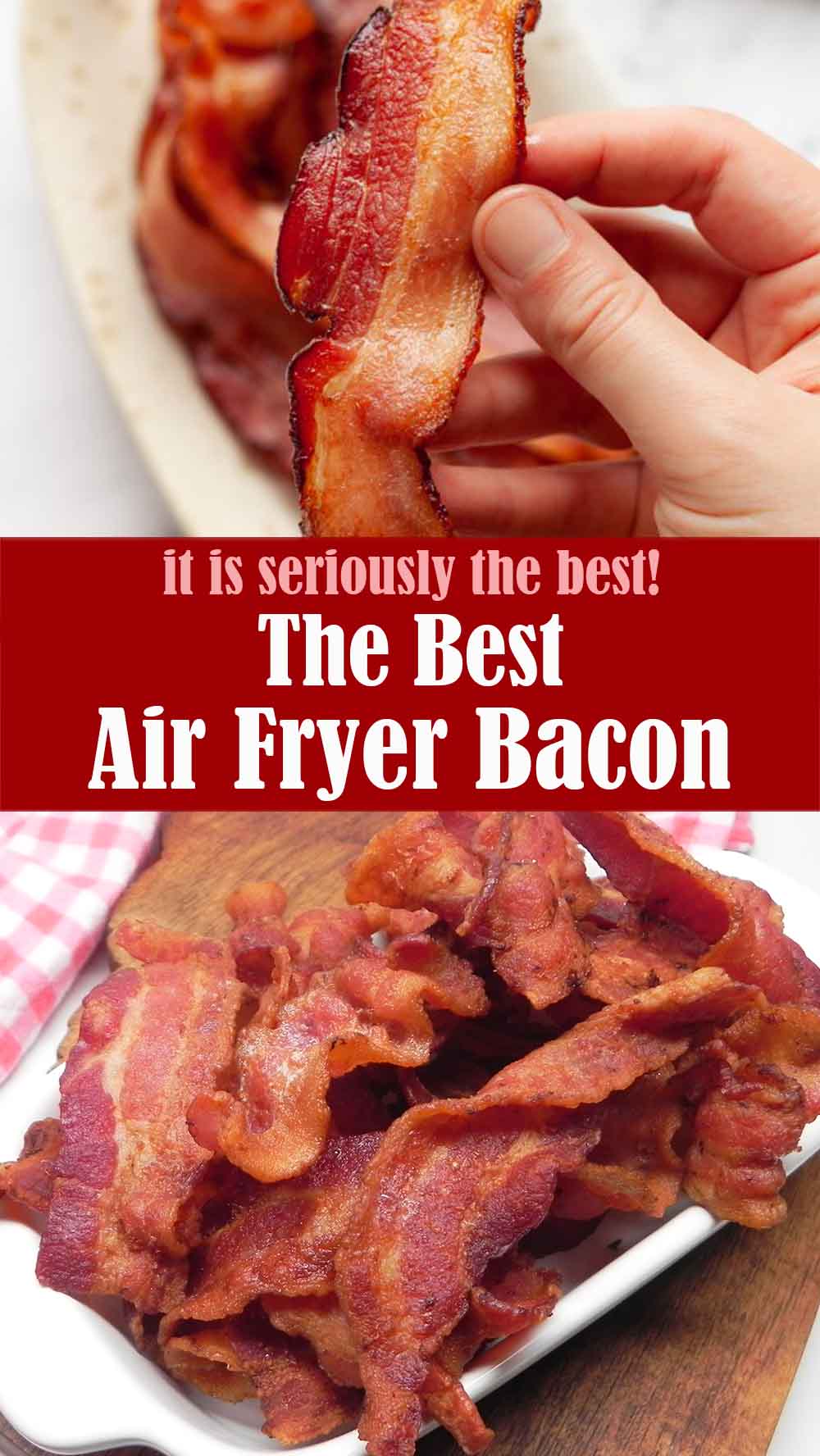 Ingredients:
11 slices bacon (I am using Trader Joe's, and it is a thick cut)
Directions:
Divide the bacon in half, and place the first half in the air fryer.
Set the temperature at 400 degrees, and set the timer to 10 minutes (possibly less time for thinner bacon).
Check it halfway through to see if anything needs to be rearranged (tongs are helpful!).
Cook remainder of the time. Check for desired doneness. I like mine extra crispy so I did about 1.5 minutes extra for a total of 11.5 minutes, and mine was perfect.
Let us know if you liked this recipe. Try the other recipe categories as well!