One Pan Honey Garlic Chicken with Potatoes and Broccoli is an easy chicken dinner recipe for busy weeknights. Tender, juicy chicken breasts baked to perfection with potatoes and broccoli. All cooked on a single pan! EASY!
Also try other chicken recipe : Baked Honey Mustard Chicken
INGREDIENTS:
3 tablespoons olive oil, divided
2 tablespoons unsalted butter, melted
2 tablespoons honey
2 tablespoons brown sugar
1 tablespoon Dijon mustard
3 cloves garlic, minced
1/2 teaspoon dried oregano
1/2 teaspoon dried basil
Kosher salt and freshly ground black pepper, to taste
16 ounces baby red potatoes, halved
4 boneless, skinless chicken breasts
24 ounces broccoli florets*
2 tablespoons chopped fresh parsley leaves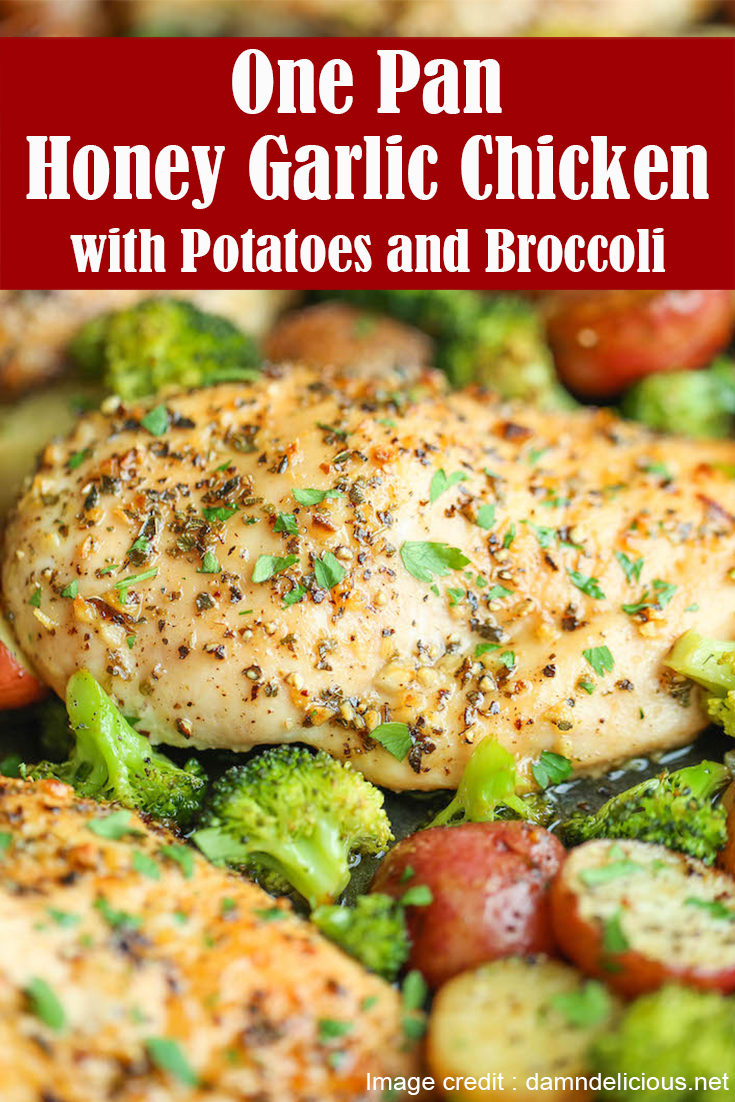 Read Directions at damndelicious.net
Read more our recipe : Easy Strawberry Banana Smoothie
If you like the recipe, please share it.