I'm so excited to show you how to make the best Cheesecake Recipe of your life. Learn how to make the best cheesecake with this melt in your mouth recipe! Follow these simple tips to ensure your cheesecake turns out light, creamy, and free of cracks every single time. Also try other cheesecake recipe : Pumpkin Cheesecake Bars
INGREDIENTS
FOR THE CRUST
2 cups (198 g) graham cracker crumbs, about 16 whole crackers
1/4 cup (50 g) granulated sugar
5 tablespoons unsalted butter, melted
FOR THE CHEESECAKE
32 ounces (908 g) cream cheese, softened
1 1/3 cups (267 g) granulated sugar
1 cup (227 g) sour cream, room temperature
1 tablespoon vanilla extract
4 large eggs, room temperature, lightly beaten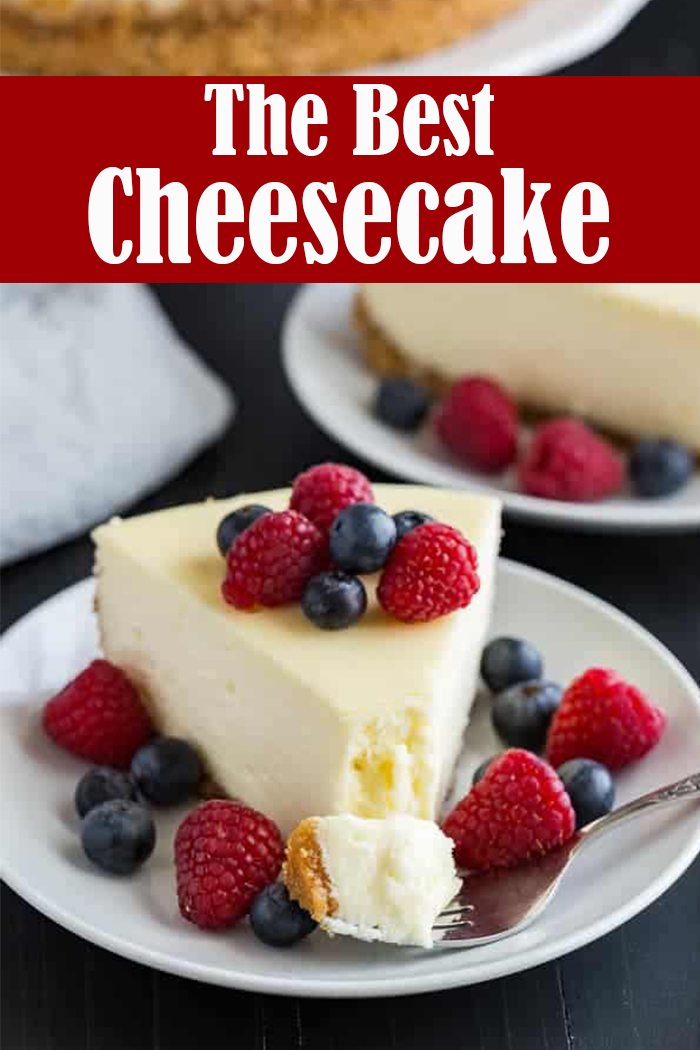 More delicious recipes : One-Pot Ratatouille Spaghetti
NOTES
You can line the inside bottom of the springform pan with parchment paper or aluminum foil if desired. It's not completely necessary but does make it easier to clean the pan.
Oven temperatures can vary which means your cheesecake may need more time to bake. You'll know it is done cooking when the outer edges of the cheesecake feel firm to the touch while the center looks wet and jiggles when shaken. If the cheesecake doesn't look this way after an hour of cooking, let it cook until it does. Then you can turn the oven off and let the cheesecake rest for another hour in the oven.
If you like the recipe, please share it.